Earth is becoming overpopulated and in a matter of time, Earth's land masses and resources would not be able to accommodate the influx of people. 
In order to accommodate overpopulation on Earth, humans must begin space colonization via commercialized space travel for the masses. SpaceX is presenting it's "Join The Race" campaign to promote and expand space travel to the rest of the world's population.
COMMERCIAL: 
30s video introducing space x's new commercialized space travel
LOGO: 
The logo redesign incorporates a rocket with a hollow wing and a solid wing that represents the new x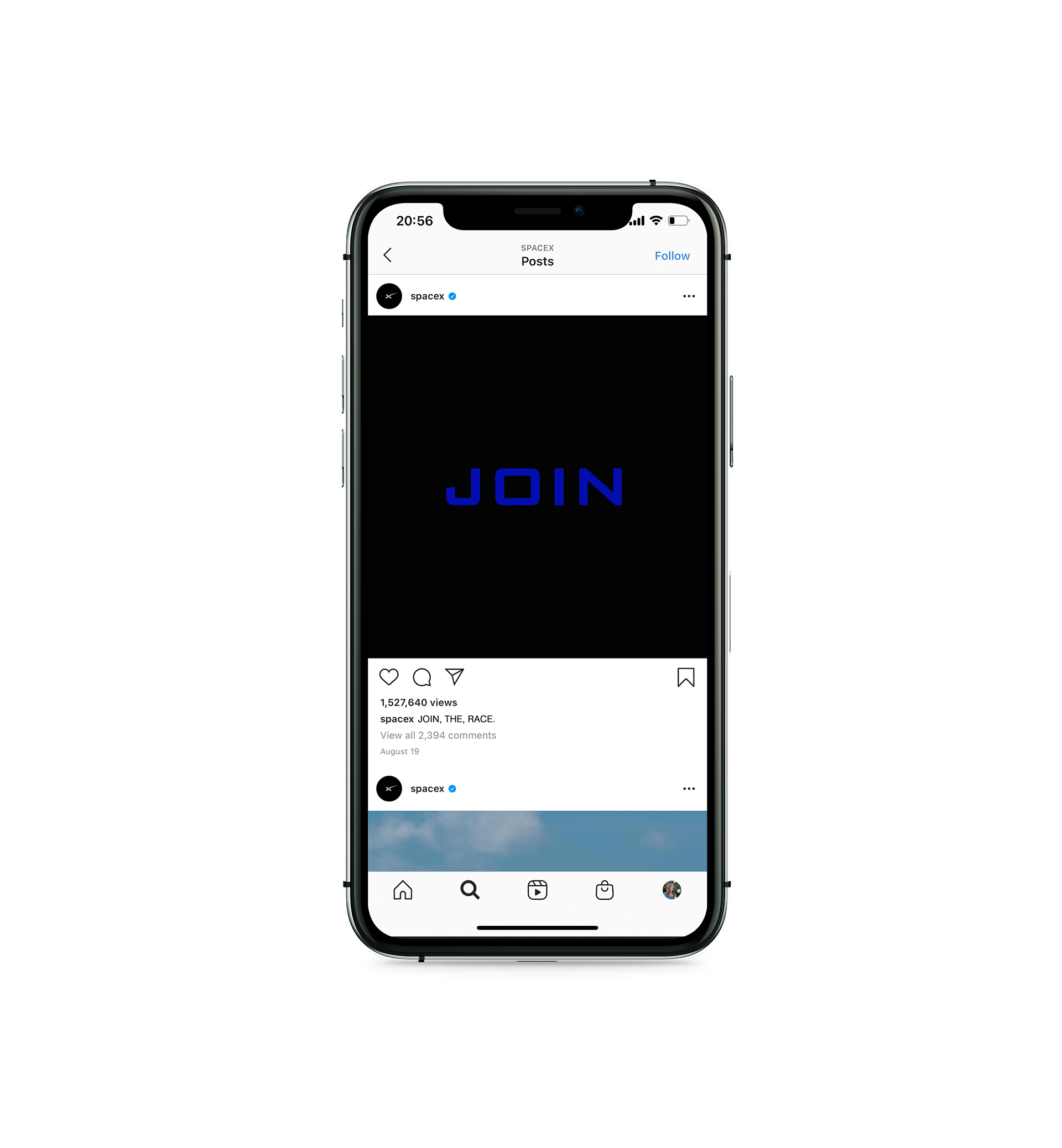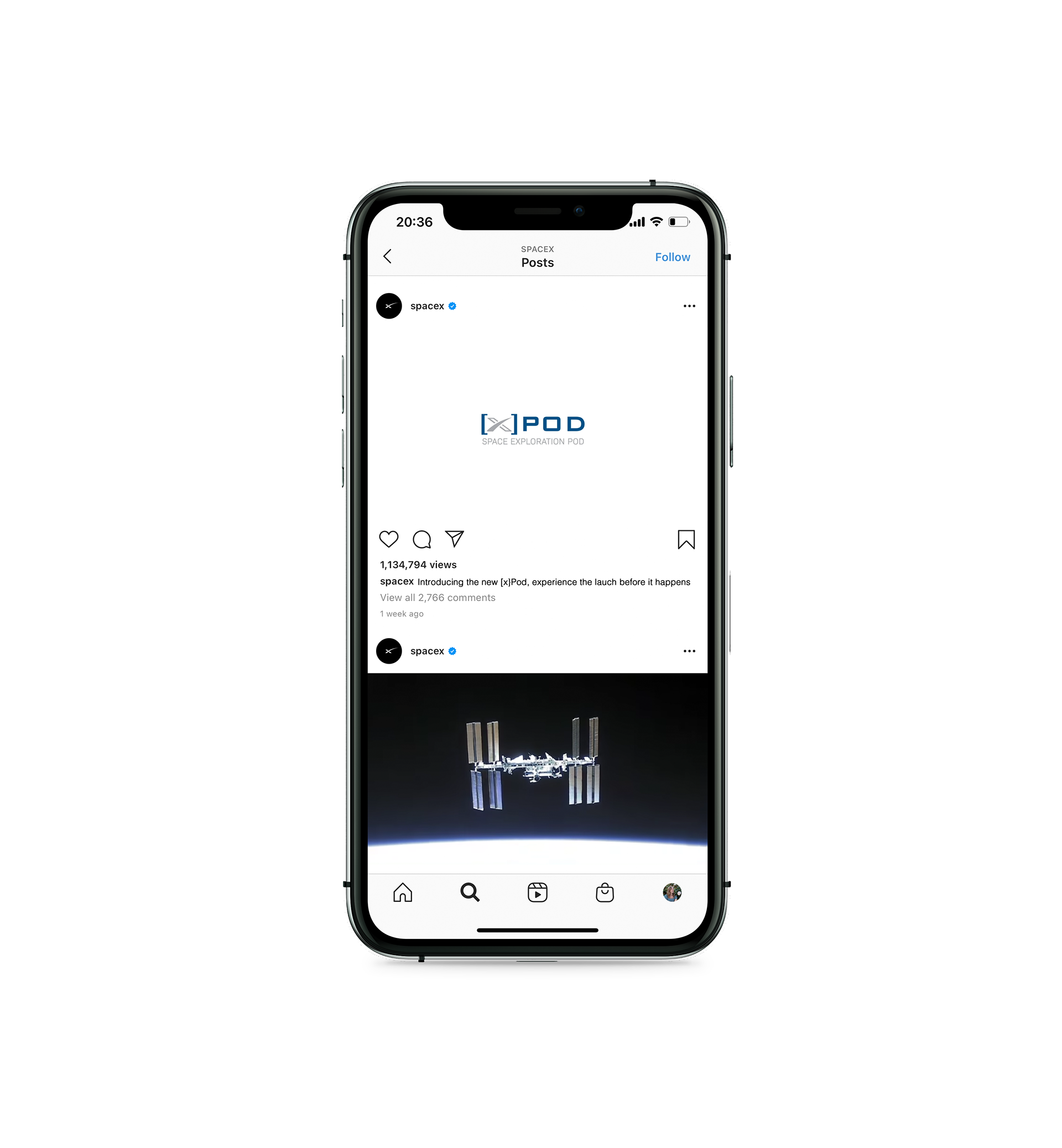 LAUNCH ACTIVATION: 
Introducing the new [x]Pod
Experience the new Rocket Launch before its here! Jump in one of the X Pods and see what it will feel like.
EXTENSION: 
The new XWatch
The XWatch makes it easy for you to purchase and save your ticket for launch day. 
Everything is stored digitally and projected holographically.